Jan 31,2013
Its a community and Family. A Bonesfamily.
Last spring Bones fans around the world got together and helped raise money for Natalie Peterson, daughter of Bones writer Michael Peterson and his wife Kelly. I wanted to thank the fans and those who gave even just a little bit of money, even when money was tight, as well as those who put the word out and helped inform people about neurofibromatosis.
I personally wanted to get the word out about neurofibromatosis and Miss Natalie, not only to help raise money for a good cause, but because I had lost a friend to NF. So from the bottom of my heart I thank you all for helping raise money for NF.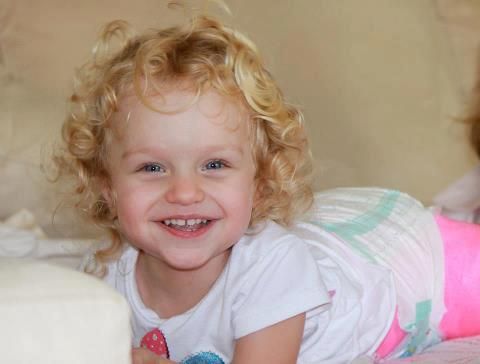 (Meet the adorable Natalie Peterson)
This past October, I got to meet up with and have lunch with Michael Peterson and Josh Levy (@mosh426) on the FOX Lot with a tour of some of the sets of Bones. It was more than expected and I was so grateful that I think most of the time I was in shock. I got to walk the street where Booth and Brennan often walk, stand in front of the Royal Diner, walk the FBI offices where Booth works, and walk around Booth and Brennan's home, where I found those stadium seats behind the stairs.
Not only was walking around set exciting, but meeting Michael and having lunch with him and Josh, whom I met the summer before when he came to the Bones Fan Gathering dinner at Comic-Con. Lunch was wonderful, the environment of the restaurant on the Fox lot as well as the stories they both told me. We talked about the energy of the fans and how grateful the cast and crew were about fans being so loyal over the years.
While at lunch I had told Michael and Josh that I had an idea about a Bones episode, I said bones breaking and murder would work perfect with Roller Derby and Micheal just looked at me a bit shocked. He smiled and said only because I mentioned it, that he was currently writing an episode about Roller Derby. I was really excited and of course promised not to say anything until it was officially announced. So for weeks and weeks I had a secret about an upcoming episode that I couldn't wait for others to hear about.
Fast forward to now and this coming Monday's episode, that same episode that I learned would happen is set to air, entitled "The Doll in the Derby," with Angela going undercover as a Derby girl to help solve a case. The episode will also feature a subplot on neurofibromatosis (NF).
We do hope you enjoy "The Doll in the Derby," as well as learn a little more about neurofibromatosis (NF). So make sure to tell your friends and family to watch Mondays episode and get a little info on NF and an hour of great entertainment.
Check out the Blog below from Children's Tumor Foundation about Mondays Episode with some words from writer Micheal Peterson.
CLICK HERE TO READ
Check out the preview for Mondays episode "The Doll in the Derby" at 8/7c on FOX

We will again be donating any money earned from the Bones Fan Gathering Shirts that will be sold before the gathering at Comic-Con. The design is currently being worked on and we will post more info soon.
We will also post about Natalie as we get the news as well as any charity info where you can donate.
TO LEARN MORE ABOUT NF AND THE CHILDREN'S TUMOR FOUNDATION CLICK HERE
Thank you all again for helping out last year.
Always,
Erin